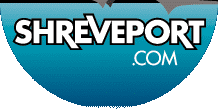 Home
Weather | Gas Prices | Lottery

Lodging
Hotels | Bed & Breakfast | Extended Stay

Visitor Guide
Overview | Casinos | Entertainment | Attractions | Car Rentals | Activities | Sports | Movie Industry | Fun For Kids

Things to Do
Shopping | Arts & Theatre | Recreation | Event Calendar | Museums | Golf | Movies | Parks and Gardens | Spas & Salons

Dining & Nightlife
Restaurants | Nightlife | Music

Real Estate
Real Estate | Mortgages | Apartments | Commercial | Relocation Info

About Shreveport
About | History | Education | Transportation | Business & Industry | OIl & Gas | Medical | Military | Feature Articles

Business Services


Forums
Forum Home



Visit
Our
Sister
Site!
Last Modified: September 12, 2008

Spas and Salons

Spas and salons have grown to be very popular so it is not surprising that the major resort casinos in Shreveport-Bossier City have sophisticated spas and salons located within their facilities. La Spa at the Eldorado Resort Casino contains a 6,000 ft. fitness center and offers massages, foot reflexology, manicures and pedicures, waxing body treatments and facials. At the Horseshoe Casino and Hotel in Bossier City, guests can enjoy the Health Spa with its steam room, sauna and fitness center while receiving mud wraps, facials, hand therapy and foot therapy. At Sam's Town Hotel and Casino, the Rose Spa & Fitness Center has a swimming pool, men's and women's steam rooms and saunas, private showers and a state of the art fitness center with personal trainers in addition to offering massages, body and nail treatments, and facials. Diamond Jacks Casino Resort in Bossier City also has a fitness center and a full-service spa.
There are more than 50 spas and salons in Shreveport-Bossier City
Actually, there are approximately 50 spas and salons located within 10 miles of downtown Shreveport. Some spas and salons that have been favorably rated by customers include:
Bath & Body Works, 2950 E Texas St., # 220, Bossier City, (318) 747-4359: In addition to providing body care services, Bath & Body Works also carries a full line of body care products including shower gels, body lotions, fragrances, candles and bath accessories.
Hey Beautiful Day Spa and Salon, 2369 Airline Dr., Bossier City, (318) 741-9229: Including a full service hair salon, this full service spa offers massage therapy, slimming body wraps, therapeutic moor mud wraps, full body waxing, microdermabrasion, cellulite reducing salt scrubs, manicures and pedicures.
Patterson Jill - Bridges To Beauty, 4300 Youree Dr., # 300, Shreveport, (318) 219-8555: Medical specialists offer services such as skin rejuvenation, cosmetic surgery, liposculpting, facelifts, nose reshaping and eyelid surgery.
Guy's Academy, 1141 Shreveport Barksdale Highway, Shreveport, (318) 865-5591: Licensed by the Louisiana State Board of Cosmetology and accredited by National Accrediting Commission of Cosmetology Arts & Sciences, Guy's Academy trains students the field of cosmetology while offering haircuts, manicures, pedicures, facials, hair removal, mud baths, cellulite treatments, microdermabrasion and many other treatments to the public. Members of the military forces receive a 10% discount, and senior citizens receive a 20% discount on Tuesdays and Wednesdays.